i am trying to avoid thinking about all the school work i need to do today... but on a happier note, fall break is in one month.
and on another happy note, yesterday was a wonderful day where i did zero schoolwork. my mom and i had a mommy-daughter date. we went and looked through:
due to this store's amazing style, but outrageous prices, the purpose of looking though here is more just to get inspiration. i did, however, find a pretty coffee mug with the letter "m" on it for $6 :)
after shopping, my mom introduced me to a new obsession of mine: PHO. this is a type of vietnamese soup and it is absolutely delicious. it's the perfect mixture of chicken, noodles, and different vietnamese spices. my next goal is to learn how to make it :)
so after briefly falling in love with this new food, i though it was only fair if i introduced my mom to one of my obsessions: lara bars. there was a whole foods market in our shopping complex and so after going in and sampling their guacamole (of course), i took her to the nutrition bars aisle and showed her these amazing bars combined of only whole and natural foods. no sugar is added, yet they taste like dessert. the only ingredients in my favorite flavor, banana bread, are: almonds, dates, and unsweetened bananas. it tastes just like banana bread! the best part about these bars is that they are diet, detox, and daniel fast friendly :)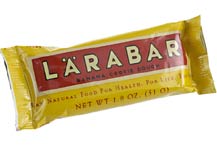 and finally, for dessert (but can you really call something dessert if it's healthy for you?) we went to yagoot. this is delicious 99% fat free frozen yogurt with active live cultures that promote digestive health. my mom got the original flavor and topped it with raspberries and blackberries and i got the strawberry flavor and topped it with strawberries and pineapple. there is nothing more refreshing :)
and so after our mommy-daughter date, i took a nap and got ready for my date with my husband, which consisted of going to the high school football game, dinner at applebees, and trying not to let him tickle me.
what a wonderful, fall friday :)